Erasmus+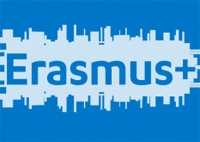 The new Erasmus + program forms part of the strategies for "Europe, Education and Training 2020" and for "Rethinking Education". It encompasses all European initiatives for European education and training.
Deadline for applications for 2020 funding: 13 of february 2020.
Read more about Erasmus+
How can apply?
Public and private educational institutions can apply for this EU funds for training in schools of demonstrable quality such as Cervantes Escuela Internacional but need to do so no later than 13 of february 2020.
Erasmus+
The programme is open to public and private educational institutions who can apply for funding in other public or private educational institutions in Europe.
If you are a school director or teacher consider making an application for a group of your students to study Spanish with us or ask your Director to include a training course for you in the school's Eramus + application for 2020.
If you are an agency you can encourage your network of loyal teachers to apply (through their Educational Institution) for funding.
With this programme an Educational centres for example, can apply for general language courses for Teachers and groups of students.
Cervantes Escuela Internacional will welcome you for apply. Our PIC number is 942940687 and the OID E10073173