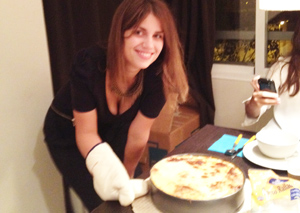 The accommodation is an essential part of your stay in Malaga, Spain, that is why Cervantes International pays special attention to its selection, through periodic visits and the feedback from students.
Most students select host family and we highly recommend this choice. However, for those students who wish to be more independent we can highly recommend the Private Apartments or the Shared Apartments, managed by the Cervantes International School.
Whichever option you choose you can be assured of the best quality accommodation which has been inspected and recommended by a member of the Cervantes International school.
The accommodations offered: