Most tourists that arrive in Málaga, pass through the airport and head straight to the Costa del Sol beach resorts - And they´re missing out! This historic port city, and once an airport transit for the beach, has undergone a reinvention and become a vibrant and pulsing cultural hub. With the Mayor´s vision and an inversion of millions of Euros, Málaga now has a beautiful new waterfront, a new hip Soho district with Urban artwork, and a thriving art scene with two new museum openings - the Russian Museum and the Parisian Pompidou centre.
Looking at the city from the waterfront, you can see the Town hall and the beautiful Renaissance cathedral that is also known as La Manquita (One-armed Lady) as one of its towers was never finished. Next you can see Málaga's answer to Granada's Alhambra - The Alcazaba, sitting proudly on the hill. At the top of the hill stands the 10th century Gibralfaro castle, overlooking the city and the sea.
If you want postcard beaches, stick to Costa del Sol resorts, but if it´s mouth-watering food you want Malaga City is where you need to be. Thanks to the subtropical climate and coastal Mediterranean location, fresh top quality seafood is abundant, as well as exceptional local wine and delicious Iberian jamón. Linger at the chiringuitos (beach restaurants) and you will see why the locals are called boquerones (anchovies) because of the amount of anchovies they eat. The city is full of excellent bars and restaurants, with more opening all the time. But to eat like a Malagueño, go out late - dining after 10pm is the norm.
Easy to get to, with frequent low-cost flights, Málaga has everything you need for a city break or stopover before spending the rest of the holiday relaxing on the beach. It´s surprising that this gem is still relatively unknown.
What to Do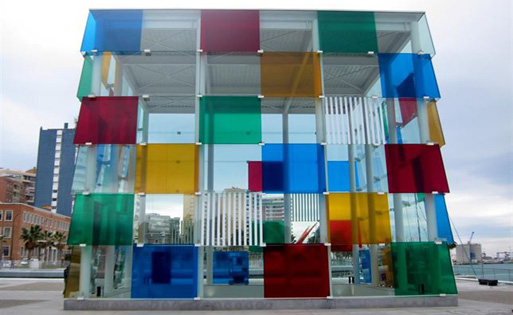 Street Art
The Maus (Málaga Arte Urbano Soho) project has resulted in a newly created hip Soho district. This neighbourhood has been turned into an open-air gallery with stunning visual artwork on the city´s walls by big-name international artists. The Belgian Roa has created giant animal murals, and there are pop-art style creations by D*Face as well as smaller artworks by local artists. More work is being added all the time, with Kenny Scharf, Aryz and Abraham Lacalle adding murals soon. You can explore by yourself or go to the CAC (Centre of Contempory Art) and join a guided tour.
For a different Art experience, make you way to Plaza de Jesus de la Pasion, where the artist Valerio "fishes for people" by dangling a rose and a note to invite guests to his studio to have their eye sketched for free for his Eyecyclopedia or to view his work. Valerio is also behind an alternative "art currency" venture in Malaga - the Valerio. These notes are made from his printed etchings and are accepted by a range of businesses, from cafes to yoga studios.
Museums
There is a museum for everyone in Malaga, and with over 30 museums it seems like you can´t turn a corner without finding one. The two newest museums include the Pompidou Centre housed below a visual striking giant glass cube on the waterfront. This museum features both permanent and temporary contemporary exhibitions. Entry is €7. (centrepompidou-malaga.eu)
The other newly opened museum is the Russian Museum, located in an old tobacco factory. This museum houses an impressive collection of works which tell the tale of Russian art over five centuries and includes works from the state museum in St Petersburg. Entry is €6. (colecionmuseoruso.es)
Malaga was the birthplace of Picasso, and no visit to Malaga is complete without a visit to Picasso. Visit either the Picasso Museum located in a restored palace, which showcases over 200 sculptures, drawings and ceramics by Picasso. (museopicassomalaga.org. Entry €7) Or visit his childhood home, located nearby in Plaza de Merced. Or visit both.
For 19th century Spanish art, don´t miss the Carmen Thyssen art gallery (carmenthyssenmalaga.org. Entry €6). If you prefer cutting-edge artwork, head to the Contemporary Art Centre (cacmalaga.eu. Entry Free) in the Soho District and enjoy the urban street art project in the neighbourhood on your walk there.
Listed by the Lonely Planet as a must-do, the Museum of Glass and Crystal is housed in a beautiful restored 18th century house, and is worth the visit if just to see how middle class Spaniards lived in the 18th century. This museum houses an exquisite private collection of over 3000 pieces of crystal and glass pieces that takes you through time. (www.museovidrioycristalmalaga.com. Entry €5)
Shopping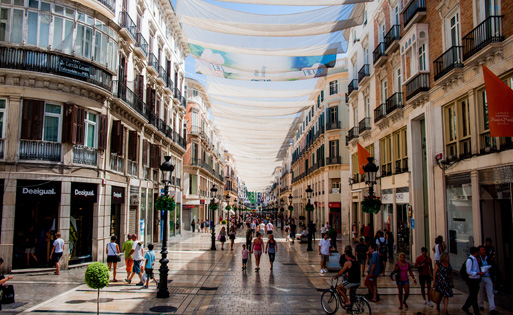 Malaga is a treat for those who want to find high-street and designer names at bargain prices, or love discovering little independent boutiques. With a weak Euro, you are bound to find excellent prices. Meander down the grand, marble-paved main shopping street Marqués de Larios for high-street and designer shopping. This street is also considered one of the most beautiful shopping streets in Spain. Or head to Calle Andrés Pérez to discover independent boutiques. Once a run-down area, the shops and restaurants joined forces to clean up and pay for street lights. Stop in ColorHueso for organic clothing, Patio Almanzora for antiques and Quasipercaso for vintage goods. P&C is a good place to start if you are looking for beautiful handmade jewellery (Calle Santa María 13). Food tour
Málaga is becoming a go to destination for Foodies, with excellent fresh seafood, a long-standing history of local wines, and a fantastic range of restaurants from the traditional to the modern. Spain Food Sherpas can take you on a tour to discover the gems only locals know and help you discover everything from the best churros (Spanish donuts) to the local Mercado Ataranazas (Food market), to the hidden restaurants found in the maze of streets that make up the historic centre.
Try the Paella tour for a complete culinary experience. This tour will take you to through the Mercado Ataranazas where you will be taken through the local seasonal produce and how to choose the best and freshest pieces. Once all the fresh ingredients have been bought, you will be taught how to make the iconic and Spain´s most famous dish - the Paella.
Paella workshop and Mercado visit €65 (spainfoodsherpas.com)
Hammam Al Ándalus
Enjoy a relaxing few hours at the Arab baths in this new Arab-style hamman in the historic city centre. Beautifully tiled with marble floors and candle lanterns lining the corridors you can enjoy the hot and cold baths and the traditional kessa massage with exfoliation and big bubbly rub down. (hammamalandalus.com. Basic Entry €30)
Eat & Drink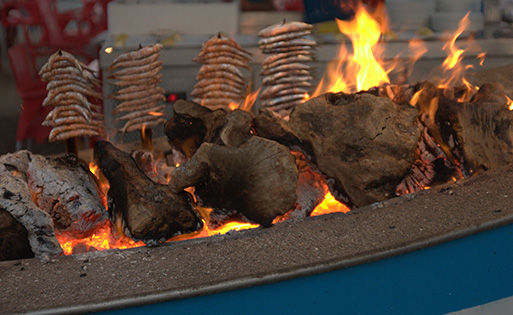 Pedregalejo beach
Five minutes from the Cervantes EI Spanish School, the old fishing village of Pedregalejo is the place to eat fresh fish and seafood at one of many beachside bars and restaurants. Cooked on embers in boats on the sand, the must-try is espeto de sardinas (just-caught grilled sardines on a stick, €4.50). "Miguelito el Cariñoso" on the promenade is a favourite for locals for their juicy mussels, clams in garlic and mixed fried fish – and great for people-watching or just enjoying the beachside atmosphere and view over the Mediterranean. Afterwards, have a look at the boat building workshop near the entrance to the beach. • Paseo Marítimo Pedregal 77, +34 952 29 94 43, http://www.tripadvisor.es/Restaurant_Review-g187438-d1003766-Reviews-Miguelito_El_Carinoso-Malaga_Costa_del_Sol_Province_of_Malaga_Andalucia.html
Stay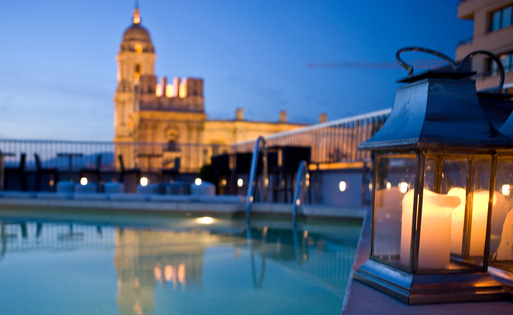 Molina Lario
Perfectly located in the historic centre, opposite the cathedral and a few minutes' walk from the waterfront, this four-star hotel boasts a rooftop pool and two terraces with stunning views of the city and sea. With a rooftop bar, there is no excuse to not enjoy a cocktail or two while enjoying the view. The standard rooms are modern and very comfortable, and the deluxe rooms can be found in the 19th century part of the hotel. This hotel also has a good quality restaurant and cafe with a patio garden where you can enjoy your breakfast or have a coffee break. • Doubles from €115, Molina Lario 20, +34 952 06 20 02, hotelmolinalario.com