The well-known newspaper has reported on Malaga for the third time this year, focusing this time on the wide variety of Museums on offer.
"If they would have told us this 20 years ago we would not have believed it: Third reference of Malaga by the @nytimes in 7 months", with this message on Twitter yesterday the Mayor, Francisco de la Torre, celebrated that the world´s most influential newspaper, the New York Times, devoted a large space to promote the city as a tourist destination.
This time Malaga was featured in the travel section under the title: "A cultural hub takes form in Malaga." The article contrasts the past of the city, as the capital of the Costa del Sol and reference for affordable beach tourism in Spain, with the current situation, in which "the growing number of cultural attractions here may be more of a reason to come than the soft golden- sand beaches and sparkling Mediterranean... In the last decade, more than 20 museums have opened in the port city showcasing everything from paintings by art world heavy-hitters to rare automobiles."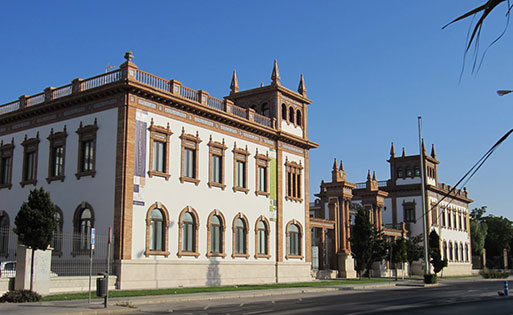 Russian Museum of Malaga
Two of the most important institutions - the article continues - arrived in March 2015: the Centre Pompidou Malaga, the first branch of the Paris Museum Center outside France; and the collection of the Russian Museum in St. Petersburg, also the first foray outside this institution. "Part of an ambitious plan directed by the local government to transform Malaga into a global center for the arts," it adds, for which the City invested about seven million Euros to finance the first; and two million for the second.
The report quotes Virginia Irurita, founder of the travel agency 'Made for Spain and Portugal', for whom the opening of these world class museums in the city is "a revolution": "Before no tourists took notice of the city, now it has become the place where all Spaniards want to go and stay to see the museums."
In fashion destination
This was the third time in a few months Málaga sneaks into the pages of the 'New York Times'. On the first occasion, the Costa del Sol capital was placed as one of the essential destinations that travelers must visit. In the second, the supplement 'Style Magazine' not only produced a guide to essential places to visit, eat and sleep, but also placed the city to spearhead the revival of Spain at a cultural, artistic, gastronomic level and as a benchmark for its high quality of life.