Every year many expats decide to leave their countries of origin and settle in Malaga city and province. Back in their home country they have left behind family, friends and work; the cost of starting a new life abroad.
Malaga has been the destination for thousands of Europeans over the last years; leaving behind their homes and families to set up a new home in the province of Malaga. Malaga holds a strong attraction for its climate, way of life, the people and often people also come to make a radical change in their life-style. Careers, friends and family members are left behind, as well as a way of life they are accustomed to; ahead of them an adventure that they willingly embrace.
Each foreigner carries with them their own hopes, but almost all arrive for the same basic purpose: to establish a new life in a new place where the sun shines almost the whole year round. Many are innovative and set up their own business as soon as they feel settled in. Often this is more a calling than a real desire to do business and make money; rather bringing to realization something they have always wished to do.
Ignorance of the language is not a problem for most. Spending 4-8 weeks in one of the Intensive Spanish Courses taught by Cervantes EI is sufficient to gain the minimum Spanish language skills needed to begin communicating and integrating into the local community and Spanish culture very quickly.
Don´t forget you can start a Spanish course any Monday throughout the year and take a course for the number of weeks that you want.
The desire to start a new life, less stressful than one left behind is the leading motive for most relocations, accompanied by the desire for more time for family and friends and a lifestyle with time to enjoy the sun, the beaches and the mountains.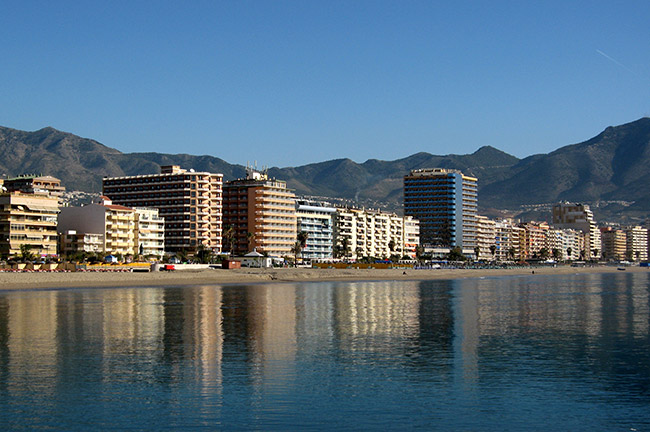 Privileged location
The province of Malaga is, for most foreign residents, a privileged place with a wide and sunny coastal strip and mountainous backdrop. Few places exist in the world where within one hour you can go from the beach, to the big city or find yourself exploring a rustic village in the Alpujarras, or even skiing.
Foreigners own half of all the property agencies in the Costa del Sol and most of them are British. It is estimated that foreigners have about 30 percent of the business. The high price of building land and houses, while does slow down the property business, is not an obstacle.