Learn Spanish in Malaga, Spain with Cervantes EI
Cervantes International is located in Malaga, a popular tourist destination in southern Spain, close to the beach and shops. Cervantes offers courses in Spanish as a foreign language. Every Cervantes course includes optional activities and we can help you find comfortable accommodation. Courses for all levels with guaranteed results. Courses start every Monday. Intensive and Super Intensive Spanish courses: from 1 to 36 weeks. We guarantee your success at the DELE exam.
Cervantes International school is one of the leading Spanish Schools in Spain, offering a wide range of spanish courses and levels to suit your abilities and to ensure successful understanding and perfection of the Spanish language while enjoying Malaga's unique climate, atmosphere and diversions. Since 1986 we have dedicated ourselves exclusively to the teaching of Spanish as a Foreign Language, accepted by students from all over the world. We believe that the teaching of a language does not only take place in the classroom, but also in a wider context of social exchange and interaction. Malaga, is famous throughout the world for its spectacular beauty, comfortable lifestyle and friendly people.
Location
Across the road from the beach with 300 days of sun a year
10 minute bus ride from the city center; the bus stop is right at the school's entrance and a bus goes past every 5 minutes towards the city center. Or if you prefer to walk, you can also walk there in half an hour while enjoying the great promenade along the beach
Many shops, supermarkets, pharmacies, restaurants and bars in the surrounding area
300m from a big gym where you can relax in the swimming pool, play padel, enjoy a spinning class, exercise and a lot more.
The safest area of Malaga
See Malaga. "Málaga Ciudad Genial"
Malaga is a city of approximately 600,000 inhabitants located on Spain's Mediterranean Coast. The city's sunny weather, scenic country side and abundant beaches have made it a popular destination for tourists from around the world. The city also enjoys a vibrant culture and academic atmosphere, attracting a significant population of international students who wish to learn Spanish. MALAGA'S history goes back nearly 3,000 years to its founding by the Phoenicians. The sun shines more than 320 days a year - the average annual temperature is about 19° Celsius.
Your language travel to Malaga starts here. Get a price quotation now!
Cervantes EI is recognized and accredited by: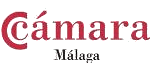 The Cervantes International forms part of a network of centres accredited by the Instituto Cervantes. The Instituto Cervantes expressly identifies the Cervantes International as a centre with the highest standard in all the services that it provides.
All the Spanish schools which have joined the Network of Cervantes Institute Accredited Centres meet a long series of legal and academic requirements which are examined every two years by the assessing bodies of the Cervantes Institute.
Read More >>>
What students say about us?
It was three wonderful weeks in Málaga! I've been very happy with the Cervantes School. The lessons, activities, staff - all has the highest level!...

I have only one word to describe my experience in Cervantes school "marvelous". I started this adventure the 27th of June for 11 weeks...

Cervantes School is a young and dynamic language school, the personal is open-minded and very friendly. The organized activities are diverse and varied every week...

Lydia was the greatest profesora always making sure our class understood the content. The classes are fun and environment is comfortable so it´s easy to practice and learn Spanish...

I was very happy that I came to the school. And I'm so happy to meet Spain to meet with school stuff and people made me so happy...

School Cervantes is a good place if you want to learn Spanish, it's a good choice. Even if it's not big, it's a sweetie school. The teachers are very nice, always have patience to students...