Activities & Excursions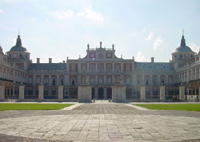 Barcelona is an excellent location to learn Spanish. Barcelona is a city of beautiful buildings, great lifestyle, lots of history and culture, excellent shopping and leisure facilities, plus long golden sandy beaches - truly unique and unrivalled!
An extensive cultural program is offered to help students discover Barcelona and all that there is to see and do in this beautiful city, as well as enjoy themselves and practise all the Spanish that they learn on their course.
Typical excusions include:

Picasso Museum
Montjuic Fountains
Tibidabo
Casa Gaudí
Olympic area
City tour
Sagrada Familia
Pueblo Español
Water theme parks
Figueras